On-Site Drug Testing
On Site Drug Testing ( Mobile ):
Our well trained technicians can go to your site (or any location that your employees are located) and conduct any type of testing you require, with the dignity and courtesy each employee deserves. There is an additional charge for this service. Please contact us for more information about this service.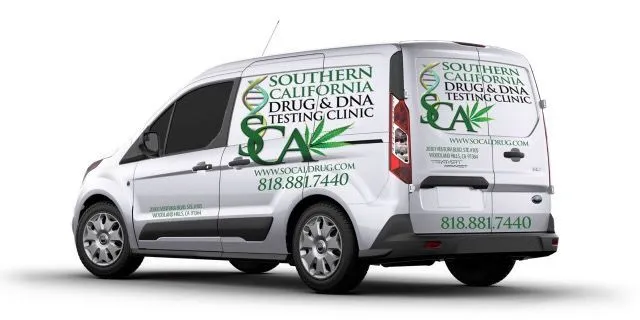 Urinalysis:
When drugs are taken in any form, traces end up in the urine within a very short time. Depending on the drug taken, they will remain in the urine for days or weeks. If drugs are present, our drug testing system will identify them. We do 5-panel DOT and non-DOT drug testing, plus 10-panel non-DOT drug testing, or any combination thereof, as required by the employer. Whether your business requires pre-employment, post-accident, or random testing programs, we can provide you with 24-hour negative and pending notification, and 48-hour positive verification.
Laboratory testing includes collection of the sample, transport to the laboratory, analysis, confirmation by a certified laboratory and a test review by a Medical Review Officer.